Hibachi 氣霸 HY-12TWS LP Gas Water Heaters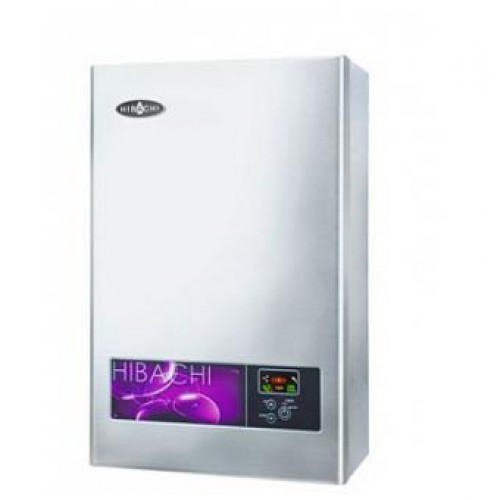 Feature 
Unique brushed steel surface gorgeous design, easy to scratch or discoloration. 
Full combustion, high efficiency, saving energy, reducing nitrogen compounds produced, environmentally-friendly. 
Using flow sensor control ignition and working, easy operation, ultra-low water pressure start. 
Using flame ionization control sensitive. 
The use of low-noise high-speed fans, forcing the combustion exhaust gas discharged outdoors. 
Smart thermostat design, hot water is not hot and cold, hot summer, more can be done low temperature of 36 degrees. 
Added to reopen stoves prevent scalding hot water system, reducing the risk of scalding water, so wash your peace of mind. 
SPECIFICATIONS
Capacity: 12L / min 
Fuel Type: LPG 
Connect the trachea: half-inch hose netting hose /9.5 
Ignition: water control automatic continuous pulse ignition 
Exhaust: Forced Convection (/ back out of the top of the) smoke formula
Dimensions (mm) 
- Length: 340 mm 
- Width: 166 mm 
- High: 525 mm 
Weight (kg): 14kg