SHARP AX-1100R(R) Microwave Oven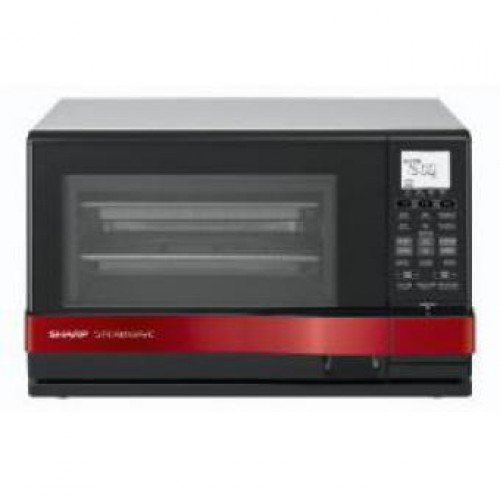 Pure Steam
Different from ordinary steam microwave ovens that cook by a combination of steam and microwave, SHARP 3-in-1 Steam Oven has been designed to create pure steam without the use of microwave energy, thus retaining nutrients and freshness within the food.
22 Auto Menu 
The oven is preset with 18 Auto Steam Menus and 4 Auto Grill Menu. All you need to do is only preparing the ingredients and inputting their weight or quantity. It will then automatically adjust the cooking time and the food will be cooked.
Extra Large Cavity Capacity
With 27L extra large capacity, can be used for baking the whole chicken or steaming food on the two levels simultaneously, saving your time and effort.
Child Lock
The Child Lock Function can be activated by "Info/Timer" button. It will lock the operation of the control panel, ensuring safety by preventing children from pressing the buttons.
Removable Water Tank
The independent water tank for Pure Steam cooking mode can be opened easily to refill water. which is simple and convenient.
Stylish and Elegance Design
Being a unit with elegance and chic design, the product have two colors- red and silver to fit different home design.
LCD Display Panel
With LCD Display Panel, not only displays information like the cooking mode in use, child lock status and remaining cooking time but also indicates operation details such as the positions for food trays, the need for water tank refilling and descaling, letting function.
Oven attribute
Amp
13A
Litre
30L Below
Origin
Thailand
Type
Steam Oven