金章 Zanussi ZOS35802XD Built-In Steam Oven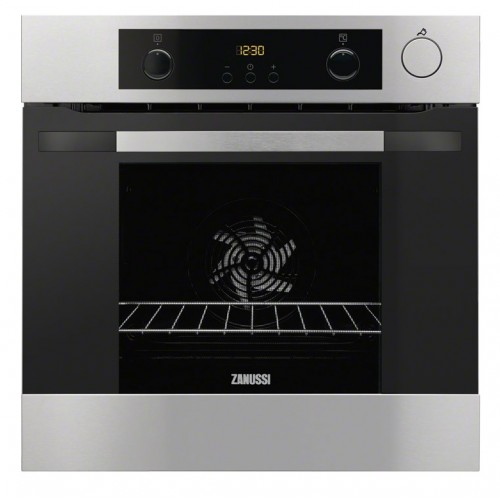 FRESH FLAVOURS AND NATURAL GOODNESS WITH STEAM
When you mix hot air and steam, you get moist inside, crisp outside baking and roasting. It's just like normal cooking but better.
Large capacity : 74L
THE ALL IN ONE OVEN THAT MAKES COOKING EASIER, FASTER, BETTER
When you add steam to conventional oven heat, you get a powerful combination that gives you better cooking results even faster and easier.
8 cooking functions:
-Conventional Cooking
-Top Heat
-Bottom Heat
-Fast Grilling
-Turbo Grilling
-True Fan Cooking
-Pizza Setting
-True Fan + Steam
LED display with retractable knobs
Fan cooled 2 glaze door with heat reflective glass
High gloss enamel oven lining, easy to clean
External Water drawer
Total electricity loading(W): 2780
EU energy efficiency class: A
13A
Product Dimension: H594 x W 594 x D568 mm
Installation diemension: H600 x W560 x D550mm
Made in Italy
DCH Special Offer : 3 Years Waranty
Oven attribute
Amp
13A
Function
Steam Cleaning
Glass layers
2 Layers
Litre
70-79L
Origin
Italy
Size
60CM
Type
Steam Oven