Teka HL890 Built-in Electric Oven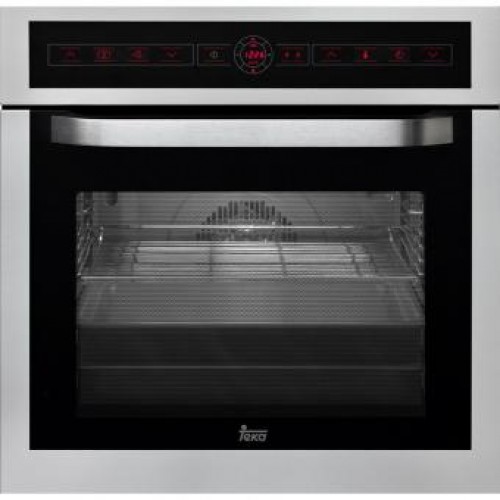 HL890
 
 
 
Teka Hydroclean® cleaning system
 
Multifunction Touch control panel
 
15 cooking functions
 
Temperature eco cooking function
 
Express preheating automatic function
 
Personal cooker assistant (17 programmed recipes)
 
Automatic temperature and time proposal as per selected function
 
Double touch control graphic text display
 
Integrated temperature sensor cooking function
 
Double grill
 
Double lateral halogen lighting
 
2 telescopic tray guides with full extension
 
Forced ventilation with Mix Chamber Systems (MCS)
 
Children safety block
 
Automatic door disconnection
 
Triple glazed door
 
Full glass inner door
 
Drop-down grill
 
Deep tray and baking tray with Teka Hydroclean® enamel / reinforced grid
 
Teka Hydroclean® cavity
 
 
 
 
 
Capacity
59/65L
Power Supply
220-240V
Frequency
50Hz
Max. Nominal Power
3248W
Bottom Heat
1,150W
Grill / Maximum Grill
1100/2600W
Traditional
2250W
 
 
Overall Measurements
595H x 595W x 562D (mm)
Inner Measurements
313H x 455W x 396D (mm)
 
 
One Year Warranty
 
 
 

 

- Specifications are subject to change without prior notice. 

- All photos are for reference only. 
 
- More up-to-date products are available in Teka International website for local ordering. Please contact us for enquiry.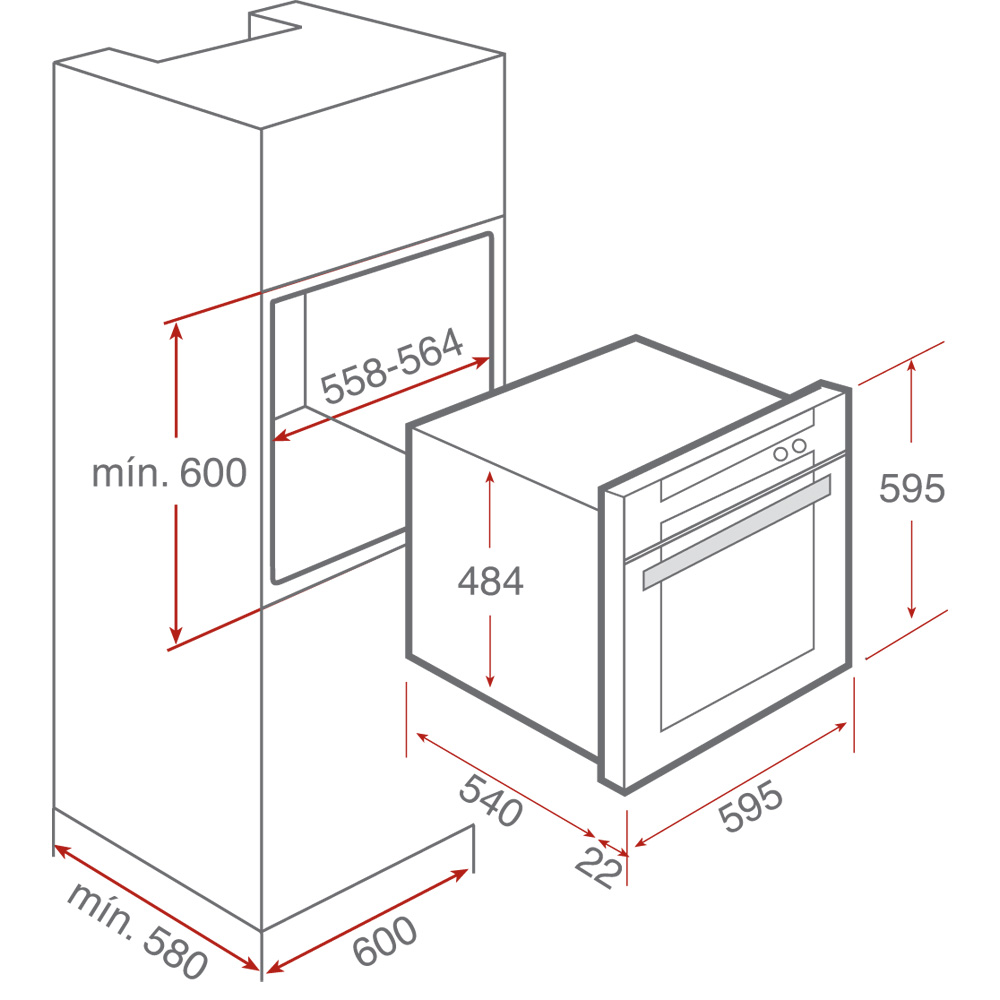 Oven attribute
Amp
20A Or Above
Function
Steam Cleaning
Glass layers
3 Layers
Litre
60-69L
Origin
Spain
Size
60CM
Type
Pure Oven