GAGGENAU AW230190 90cm Wall-Mounted Hoods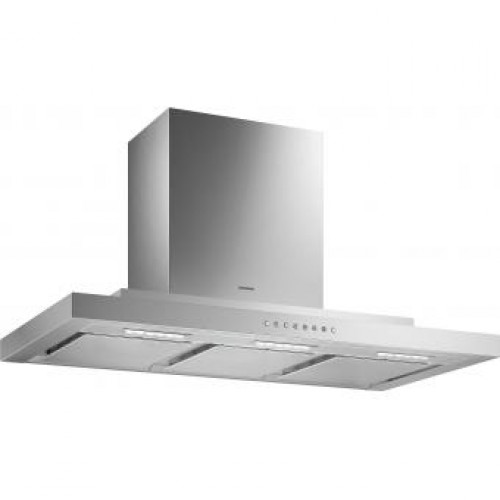 Main facts:
Classic Gaggenau design
Highly efficient extraction of cooking vapours
Energy-saving, low-noise fan
Patented filter technology with high level of grease absorption
Rim extraction filter with flat and easy-to-clean stainless steel underside
Function for automatic, sensor-controlled power adjustment depending on the build-up of cooking vapours
Dimmable LED light for illumination of the whole cooktop
Air extraction or recirculation system
Recirculation module with activated charcoal filter: Silent and highly efficient air recirculation solution with odour reduction compareable to air extraction and long replacement intervals
Output:
Performance and noise level, output level 3/Intensive:
Air output according to DIN EN 61591.
Sound power level according to EN 60704-3.
Sound pressure level according to EN 60704-13.
Air extraction:
610 / 810 m³/h.
66 / 72 dB (A) re 1 pW.
52 / 58 dB (A) re 20 μPa.
Air recirculation:
450 / 530 m³/h.
70 / 74 dB (A) re 1 pW.
56 / 60 dB (A) re 20 μPa.
95% odour reduction.
Features:
Three electronically controlled power levels and an intensive mode.
Automatic function with sensor-controlled run-on function.
Grease filter saturation indicator.
Patented rim extraction filter, dishwasher-safe.
Warm white LED light (3600 K), dimmable.
Fan technology with highly efficient, brushless DC motor.
Airflow-optimised interior for efficient air circulation.
Easy mounting system for simple installation and alignment.
Connection:
Total connected load 275 W.
Connecting cable 1.3 m with plug.
Hoods Attribute
Size
90cm