GAGGENAU VR230134 28cm Vario Electric grill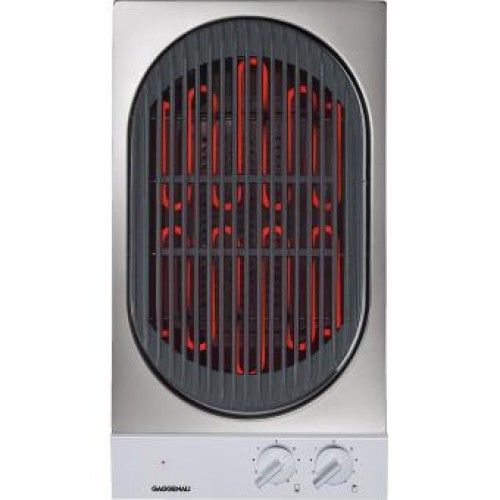 Main facts:
Can be combined with the cooktops of the Vario 200 series to a harmonic unity.
Generous control panel for comfortable and secure operation.
2 zones, separately controlled
Open cast grill, lava stones
Handling:
9 switching levels.
Features:
2 separately controllable swing-out grilling elements (1500 W).
Cast grill.
Stainless steel lavastone container and grease collecting insert, dishwasher-safe.
Connection:
Total connected load 3.0 kW.
Connecting cable 1.7 m without plug.
嵌入式煮食爐屬性
Built-In Type
Other
Size
30cm or below