GAGGENAU VP414110 38cm Vario Teppan Yaki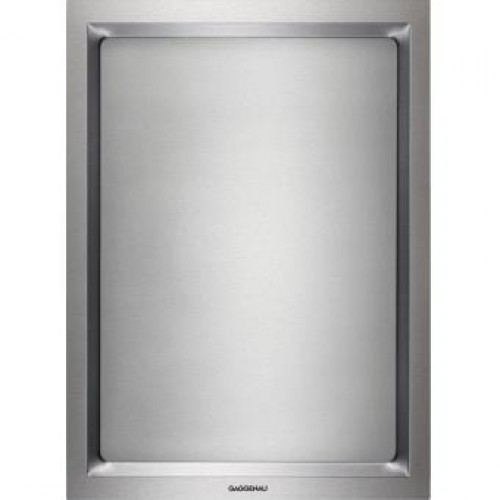 Main facts:
Cooking directly on the hard-chromed metal surface, without any pots or pans
Exact temperature control up to 240 °C
Optimum heat distribution
Solid stainless steel control knob
Precision crafting of 3 mm stainless steel
For surface installation with a visible edge or for flush installation
Can be combined perfectly with other Vario appliances of the 400 series
Cooking zones:
Usable area W 31 x D 44 cm.
Handling:
Control knobs with illuminated ring, cooking zone and temperature markings.
Electronic temperature control from 120 °C to 240 °C.
Features:
Two zones, each 1500 W, can be operated together as a complete surface or each halve separately.
Keeping warm setting.
Even with traces of use, always easy to clean like a cast pan.
Safety:
Safety shut-off.
Connection:
Total connected load 3.0 kW.
Plan a connection cable.
嵌入式煮食爐屬性
Built-In Type
Other