GAGGENAU VE260134 60cm 4-zones Vario Glass Ceramic Cooktop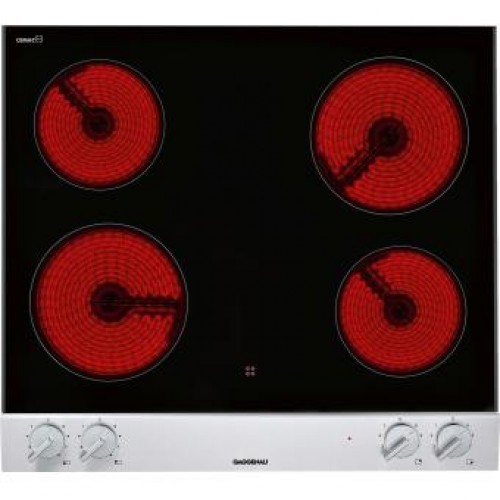 Main facts:
Can be combined with the cooktops of the Vario 200 series to a harmonic unity
Generous control panel for comfortable and secure operation
Cooking zones:
2 Super-Quick cooking zones ø 18 cm (1800 W).
2 Super-Quick cooking zones ø 14.5 cm (1200 W).
Handling:
Continuously variable energy controls.
Features:
Cooking zone marking.
Safety:
Individual residual heat indicators.
Operation indicator.
Connection:
Total connected load 6.0 kW.
Plan a connection cable.
嵌入式煮食爐屬性
Built-In Type
Ceramic Hob
Cook Zone
4 Burner or above
Size
60cm