GAGGENAU VI414110 38cm 1-zone Vario Induction Wok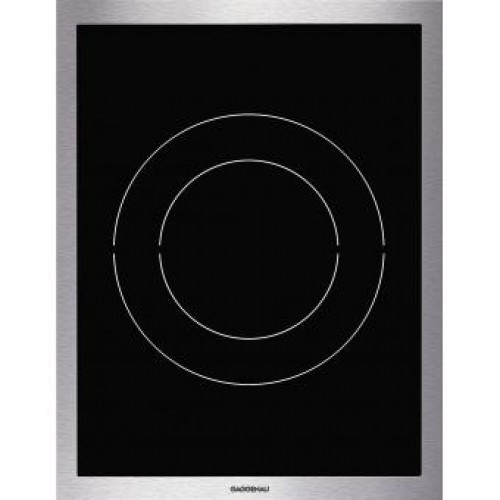 Main facts:
28 cm cooking zone with booster function
Ideal for the original wok pan with round bottom, with wok ring
Solid stainless steel control knob
Precision crafting of 3 mm stainless steel
For surface installation with a visible edge or for flush installation
Can be combined perfectly with other Vario appliances of the 400 series
Cooking zones:
1 induction wok zone ø 18 cm (1800 W, with booster 2500 W), which automatically expands to ø 28 cm (2800 W, with booster
3600 W).
Handling:
Control knobs with illuminated ring, cooking zone and output level markings.
Electronic control in 12 output levels.
Features:
Cooking zone marking.
Booster function for each cooking zone.
Pot detection with automatic activation of the outer cooking zone.
Timer.
Safety:
Residual heat indication.
Safety shut-off.
Connection:
Total connected load 3.6 kW.
Connecting cable 1.5 m without plug.
嵌入式煮食爐屬性
Built-In Type
Induction Hob
Cook Zone
Single Burner