GAGGENAU VG231334SG Vario Town Gas Wok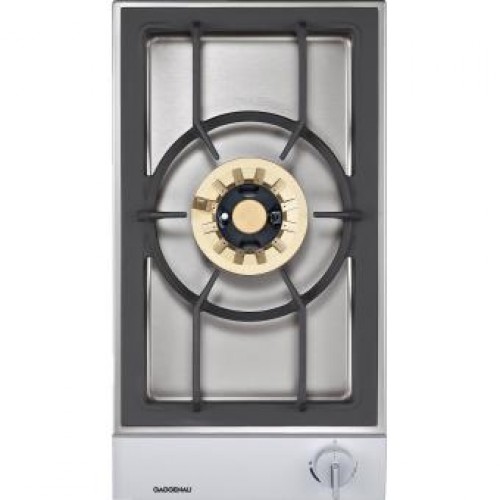 Main facts:
Can be combined with the cooktops of the Vario 200 series to a harmonic unity
Generous control panel for comfortable and secure operation
Three-ring burner of solid, heat-resistant brass as used in professional kitchen
Total output up to 4.4 KW
Cooking zones:
1 three-ring wok burner (250 W – 4,400 W), suitable for pots up to max. ø 32 cm.
Handling:
One-handed operation.
Electric ignition.
To close the cover, the pan support can be easily reversed.
Features:
Cast pan support.
Brass burner rings.
Safety:
Thermoelectric safety pilot.
Connection:
Total connected load gas 4.4 kW.
Total connected load electric 1.0 W.
Connecting cable 1.4 m with plug.
嵌入式煮食爐屬性
Built-In Type
Gas Hob
Cook Zone
Single Burner
Size
30cm or below