German Pool URC-14R Ultimate Rice Cooker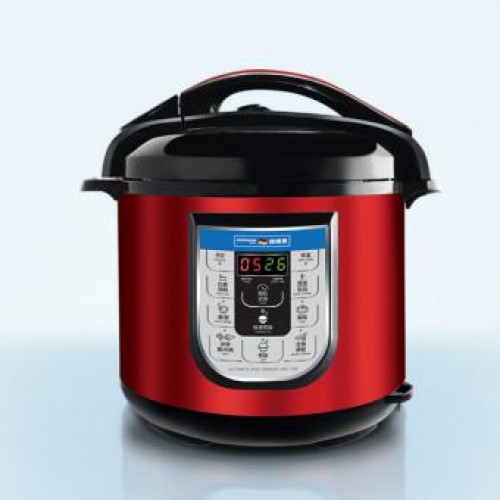 German Pool Ultimate Rice Cooker is a brand new kitchen tool proudly developed using the latest technology. This cooker combines the advantages of the rice cookers, pressure cookers, vacuum thermal pots and electric stewing pots currently available in the market. It is safe to use, easy to operate and extremely efficient.
With the updated one-touch cooking features, well-built structure and distinctive design, Ultimate Rice Cooker is considered to be an ideal kitchen helper for all modern families.
Anti-scratch non-stick inner pot is safe to use and very durable
Supreme capability in slow cooking, steaming, boiling, stewing, etc.
Multiple built-in cooking functions
Two rice cooking modes to cater for your taste
New locking device ensuring the lid is secured safely
Completely air-tight design preventing any spillage or flavour loss
Customizable cook time settings
Digital timer ensuring everything is cooked at just the right time
Fully automatic operation; no supervision required
SPECIFICATIONS:
Voltage:220-240V
Power:800W
Capacity:4 L
Inner Pot Diameter:20 cm
Operating Pressure:40-70 kPa
Maximum Pressure:100 kPa
Timer Setting Range:0-24hrs
Cook Time Range:1-99 min
Colour:Red
Dimensions:(H) 320 (W) 342 (D) 320 mm
Packing Dimensions:(H) 362 (W) 290 (D) 290 mm
Net Weight:5.7 kg
Gross Weight With Packing:6.1 kg
Warranty Term:1 Year