Panasonic NR-F681GT-X3 6-door Refrigerator (Onyx Mirror)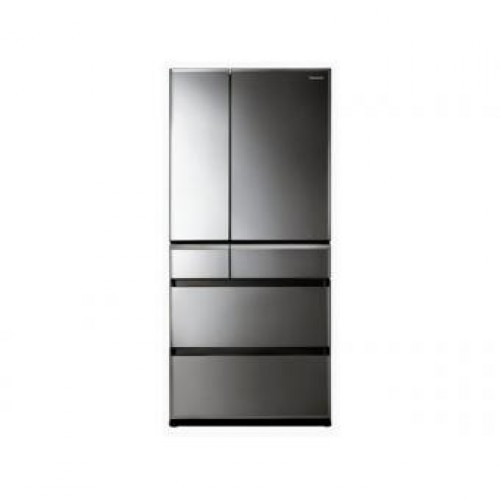 6-door Glass Design"Inverter" Refrigerator
Gross Capacity : 711L
Net Capacity : 558L
ECONAVI Technology,automatically learns the lifestyle of family and selects the most suitable cooling time,which more effective to energy saving.
nanoe Technology eliminating bacterial
Non-flon environmental friendly refrigerant R600a, to minimize damage to the environment
Top Compressor Design enables bigger capacity
100% pull out cabinet to allow 100% convenience
EEL Grade 1
LED lights, easy to see and easy to store.
Inverter technology helps energy saving and maintain quiet speedy operation.
-3。C prime fresh compartment with fresh alumium freezing plate effective frozen food in a short time and kept food freshness.
High-performance vacuum insulation panel keep cold temperature in the compartment, by cutting heat conduction from outside
Easy-take series
Tempared glass tray which is able to hold up to 100kg
Multi temperature room enhance flexibility in refrigerator storage
Independent termperature and humidity control
Auto ice-making detachable design
Made in Japan
Colour : Onyx Mirror
Dimension : W825 x D733 x H1,828 (mm)
Vaccum insulation material
●
Energy Efficiency Label Grade 1
●
Auto ice cube & water dispense
-
Anti-bacterial & odour deodorizer
-
Capacity (L)
Gross Capacity / Net Capacity
711 / 558
Refrigerator Compartment
336
Vegetable Compartment
103
Multi-function Compartment
22
Dimension (mm)