PANASONIC 樂聲 NR-F610GT-N3/W3 4-door Refrigerator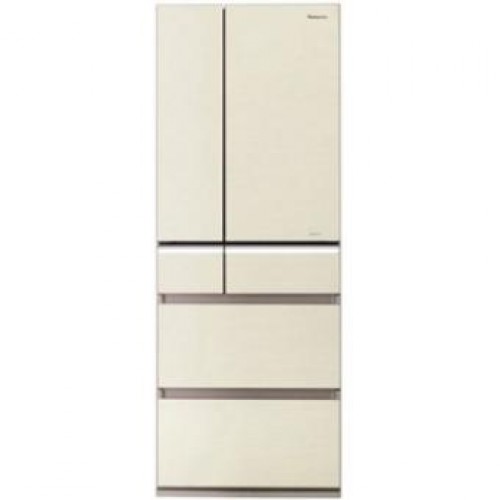 Dimension: W740xH1828xD733mm
Energy efficiency label Grade 1
Total capacity: 632L
ECONAVI Technology,automatically learns the lifestyle of family and selects the most suitable cooling time,which more effective to energy saving.
"Ag" Air Purifying System, effectively for eliminating 99.99% bacteria and strong odours
Non-flon environmental friendly refrigerant R600a, to minimize damage to the environment
Top Compressor Design enables bigger capacity
100% pull out cabinet to allow 100% convenience
LED lights, easy to see and easy to store.
Bottom freezer.
Power freezing.
Three way cooling.
Vacumn insulation material.
Auto clean ice maker.
Inverter technology helps energy saving and maintain quiet speedy operation.
-3。C prime fresh compartment with fresh alumium freezing plate effective frozen food in a short time and kept food freshness.
High-performance vacuum insulation panel keep cold temperature in the compartment, by cutting heat conduction from outside
Easy-take series
Flexible tray.
Tempared glass tray which is able to hold up to 100kg
Multi temperature room enhance flexibility in refrigerator storage
Independent termperature and humidity control
Auto ice-making detachable design
Refrigerator attribute
Capacity
450L Or Above
Energy Label
Grade 1
Sort
French Door