Cristal V910ES French Door Refrigerators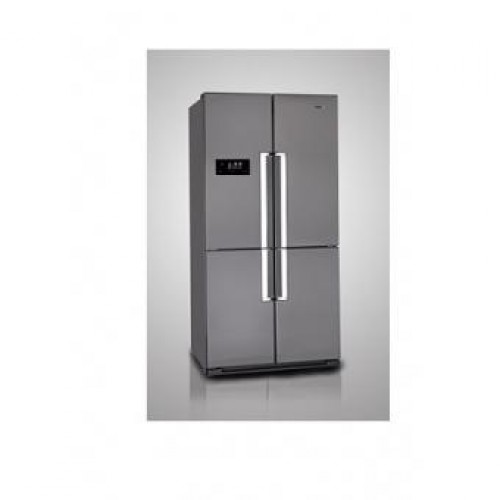 Features:
Convertible Freezer Sections
Double Compressor
Touch Screen Electronic Display on Door
Flat Doors with recessed handles
Hidden LED lighting from fridge cabinet and door interior LED lighting
Illuminated handles (optional)
Self-close fresh zone
Dimensions: 185H x 91W x 75D (mm)
Depth of the side cabinet: 66cm
Total Volume (Gross / Net): 620 / 526lt
Net volume (Fridge / Freezer): 362 / 164 lt
Energy: A+
VitaStore:
VitaStore creates ideal storage conditions (2℃) and high humidity level (90 ℃ RH) to keep fruits and vegetables fresh for a longer time.
Temperature-sensitive fan technology provides uniform cooling air in the compartment.
To create appropriate humidity for ideal storage condition for food.
To reach optimum temperature for fruits and vegetables.