Cristal WDC1260FMW Free Standing Model Washing & Dryer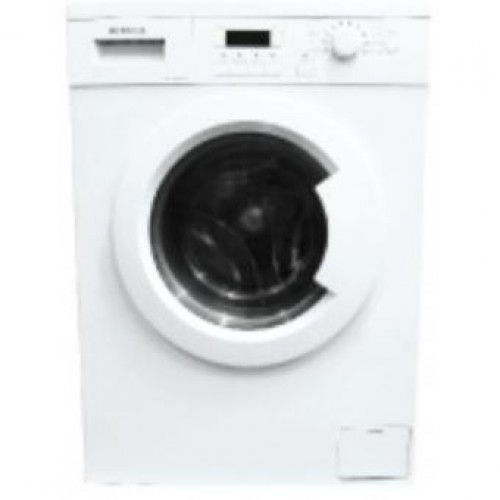 Digital Inverter Motor
Quiet, reliable and energy efficient.
Sensor Dry Programs
Machine will stop operating when the clothes are dried.
Wave Drum Design
Clothes are washed gently, fabrics will not be caught in the cubic drum and subsequently not damaged.
Digital Lock Function
Enable to increase the quantity of clothes during washing.
Imbalance Control System
Prevent machine from vibrating. 
Quantity Control Mode
Machine will automatically select washing mode according to the quantity of clothes.
Specifications:
HK Energy label: Grade 1
Washing capacity: 6kg
Drying capacity: 3kg
Washing temperature: cold to 90°C
Spin speed: 400 - 1200rpm
Dimension: 595W x 540D x 850H (mm)
Height: 825mm (without cover)
‧9 washing programs
‧1 drying program
‧Electronic control operation
‧Automatic consumption reduction
‧LED display
‧Delay start timer with countdown indicator
‧Spin and temperature selection buttons
‧Child lock function
‧Stainless steel function
‧Adjustable feet
‧Error code failure system
‧Overflow protection
‧Foam protection
‧Self-adjusting water level
‧Self-clean function (Drum cleaning)